This guide will show you how to add your own songs to Guitar Hero III on the PC. After hunting around the Internet for ways to do this I found several methods. The method shown in this guide I found to be the easiest. Other methods can be found in the links section.
Note
Warning! - adding custom songs will corrupt your save game file, make sure you back it up!
Here's what you will need to get things up and running:
A copy of Guitar Hero III for the PC
A chart file for your song or MIDI file (explained later)
Note
Before continuing make sure you have installed Guitar Hero III on your PC.
songlist_editor_v032.zip is a handy program that will allow you to add songs to your Guitar Hero III installation. Using Song List Editor you add not only your own songs, but songs from Frets On Fire (FOF) as well. This guide will show you how to do both.
After you have downloaded songlist_editor_v032.zip, extract the archive to a location on your PC.
Now load songlist_editor.exe. The program will load a command window in the background where information about what the program is doing will be displayed (e.g. song conversions etc.). The main window will look like so: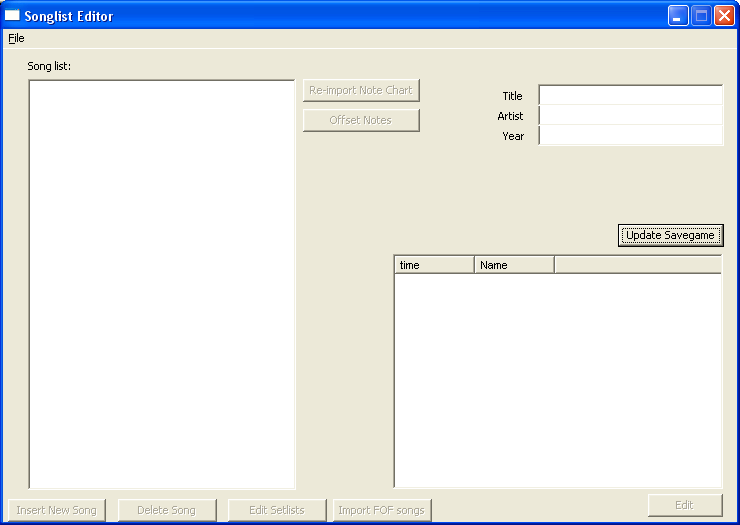 Next, go to File -> Open. You will be presented with the following dialog window: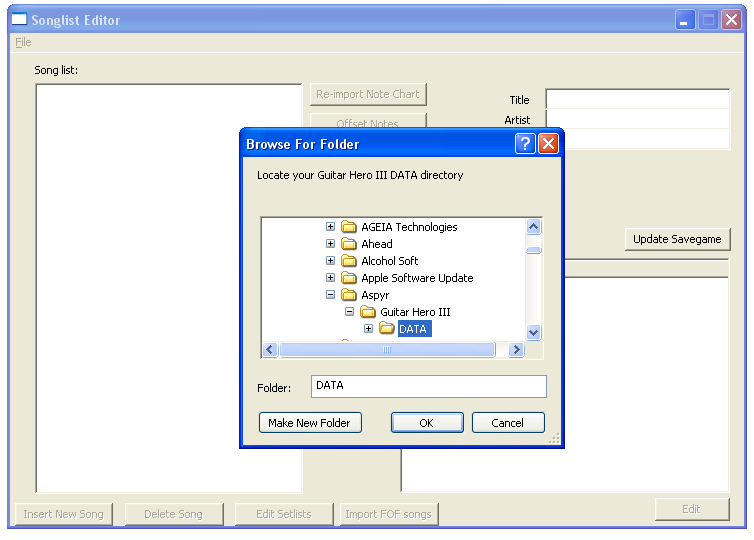 For this example, we will be adding Smooth by Santana to Guitar Hero III.
Frets On Fire is an open source Guitar Hero III clone. As a result, many song packs are available for the game in comparison to Guitar Hero III. Lucily, Song List Editor allows you to import Frets On Fire songs into Guitar Hero III.
If you have Frets On Fire songs on your computer you can add them to Guitar Hero III like so:
Load Song List Editor.
Locate your Guitar Hero III directory (File -> Open).
Click "Import FOF Songs".
Locate your Frets On Fire songs directory.
Click OK - your songs will now be converted. Note: this may take some time depending on the number of songs you have.
Add the converted songs to the "Bonus Songs" playlist as shown above in step 5.
You are now ready to play the game!
Load Guitar Hero III. The game will complain that the game content is corrupt. This is nothing to worry about, but make sure you have already backed-up your save game file if you want to keep your scores. Choose "Delete content". You will then be presented with the main menu.
As your progress has now been deleted, you will not have access to the bonus songs. No need to worry! Just go to Options -> Cheats. Enter the unlock everything cheat by strumming the green fret twice. This will unlock the bonus songs playlist.
Now go to Quickplay and go to the bonus songs list. Scroll to the bottom of the list and your added songs will be there (see below):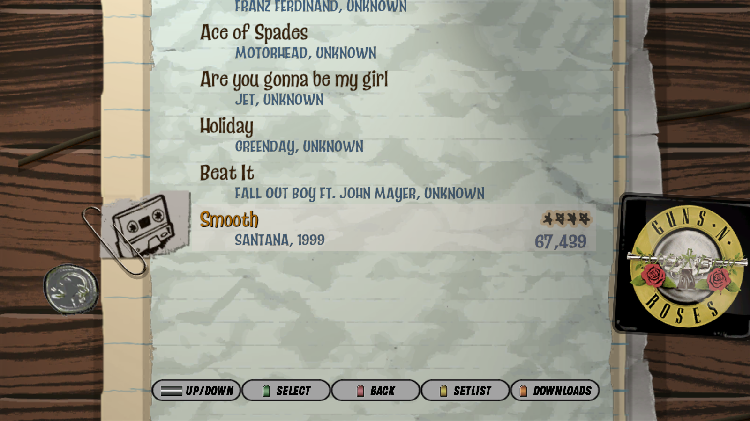 Now you can play your song…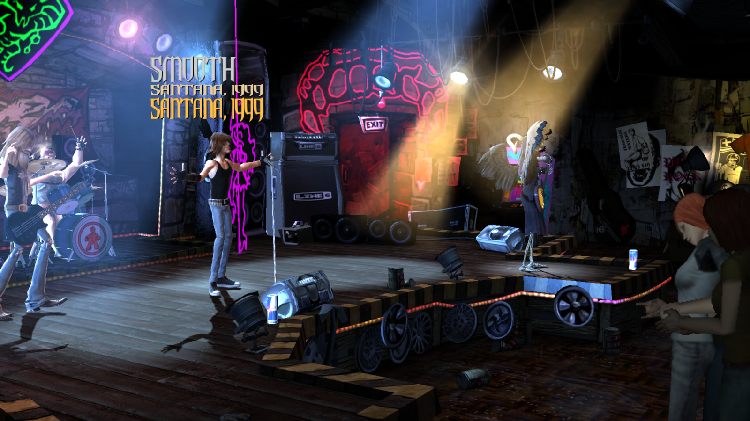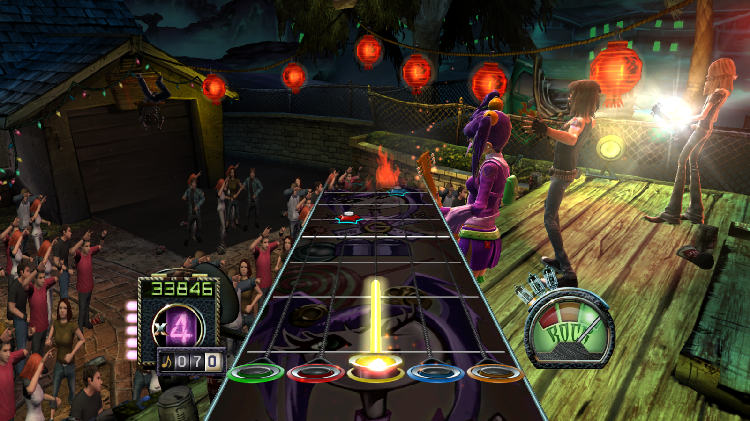 Click any of the screen shots above to view a short video of Smooth by Santana being played in Guitar Hero III. This is the end product of the example used throughout this guide.
The following links maybe of interest to you:
Creating Guitar Hero III Songs from scratch - A guide detailing how to create chart files for your own songs and then how to add them to the game.
ScoreHero.com - Guitar Hero fansite
Frets On Fire - Open Source Guitar Hero clone
Using the Wii Guitar Hero III Guitar with the PC Version - A guide showing you how to use your Wii Guitar Hero III guitar with the PC version of the game.
WildPluckings.com - Contains various Guitar Hero tools and guides.