Hi Neil,
a new project to add:
http://cosmos.astro.uiuc.edu/cosmohome/

Yes, we are allowed to use their stats already. See here:
here
.

Greetings, Cori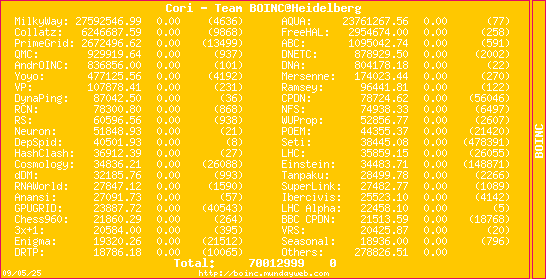 ---
Hi,

Support for the project has been added.

Cheers,

Neil.
---
---
Member
Posts: 63
Joined: Fri Aug 04, 2006 1:27 am
Does anyone know when they are going to open up the project for new users or how do we get an invitation? Had to ask here as there is nothing on the website that says when or how to get an invite. Since I can not post a message at the project as I am not registered. I posted it here.

Any help would be appreciated.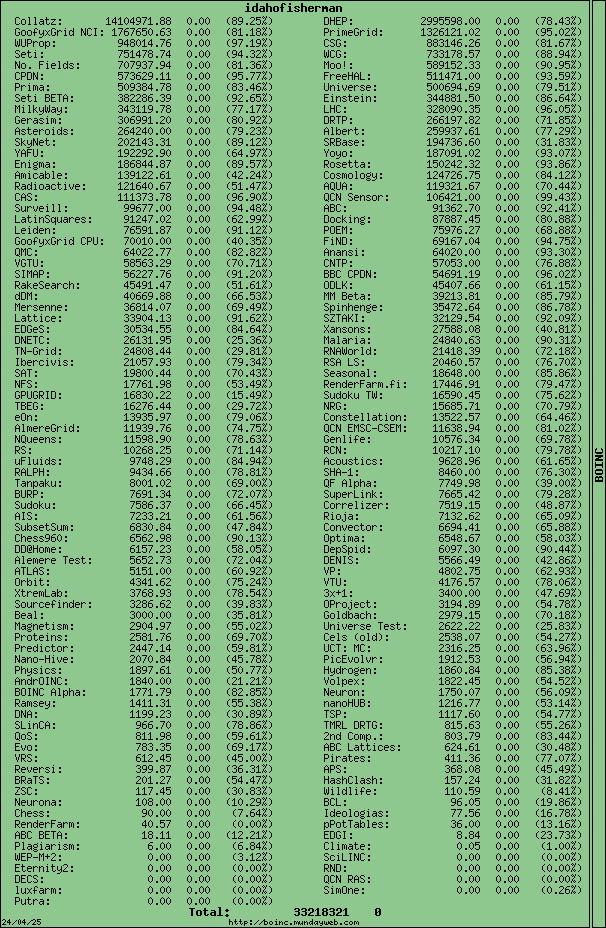 ---
Registration is now open.
Go through the link on their front page.
The project has a new URL:
http://www.cosmologyathome.org/
but the old one will still work

Cruncher: i7-8700K (6 cores, 12 threads), 16GB DDR4-3000Mhz, 8GB NVIDIA 1080
---