My lattice stat banner shows the wrong team. This might be because I joined the team after recieveing my first credit which is a very large 0.01 and the team has 0.00 credit so it does not show up in the xml files yet. I did look at the xml files and it correctly shows my team id-128 under my name but there is no team 128 in the team-xml file. I don't now how your system came up with a team name, I think you need a way to show "team-not-found" or "not-available" or something instead.
My team is just 'USA'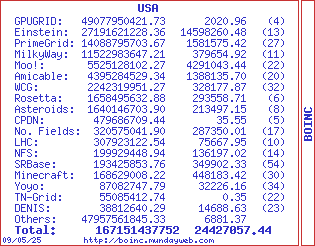 Other than that, keep up the good work.