---
Established Member
Posts: 228
Joined: Sat Sep 10, 2005 11:27 pm
Hopefully stats will be switched on soon
---
---
Thanks for the info - the project has been added to the site.

Cheers,

Neil.
---
Member
Posts: 37
Joined: Sat May 20, 2006 8:19 am
But the stats are not updating.
It say so on the"Site Statistics page" but I had over 105 in Tanpaku credits for over 24hours as you can see here:
http://issofty17.is.noda.tus.ac.jp/show ... ostid=2513
but I still have no credit in my sig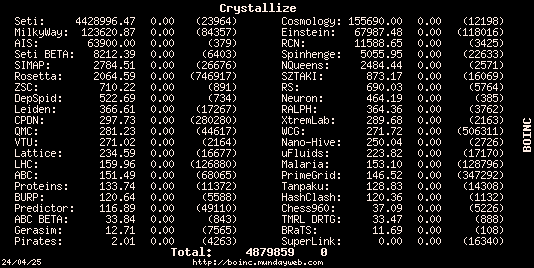 ---
Hi,

All I can say is that the site is correctly downloading and updating the stats from Tanpaku - their XML stats must be behind their real-time stats.

I would expect your stats to show up in 48 hours based on previous experience with other projects.

Cheers,

Neil.
---
Member
Posts: 37
Joined: Sat May 20, 2006 8:19 am
Yes, they are now updated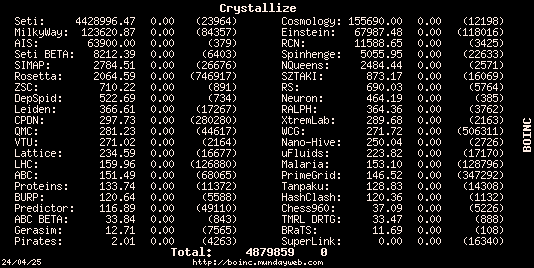 ---